Fit for Life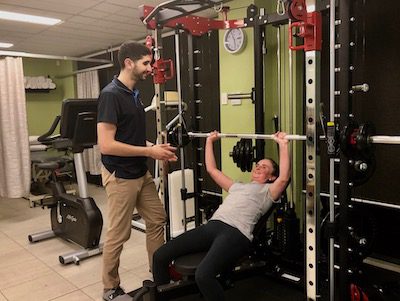 Our Fit for Life classes are small group classes with a maximum of 7 people per class, customised to your specific rehab and conditioning goals. The class consists of a combination of Pilates based exercise and circuit station work. Fit for Life promotes strength, flexibility, cardiovascular fitness and balance to improve posture, reduce tension and assist in injury prevention and are available to any age group, male or female. Previous assessment is necessary to allow for individual exercise prescription.
Tuesdays
5:00pm
Thursdays
6:30pm
BOOKINGS NECESSARY
Call us now to join our classes (02) 9745 4259
Intro Core
This class focuses on core strengthening, balance and whole-body strengthening suitable for beginners and mature ages. This class is structured to maintain independence by tailoring exercises to functional daily tasks.
Tuesdays & Thursdays
1:00pm – 2:00pm
BOOKINGS NECESSARY
Call us now to join our classes (02) 9745 4259